Vinz Boutique Hotel
9, Jalan Tun Tan Cheng Lock,
75200 Melaka,
Malaysia.

+606-2835225

+606-2835226

Latest News
Homestay Early Bird Promotion
Date: 11.11.2015 13:32:13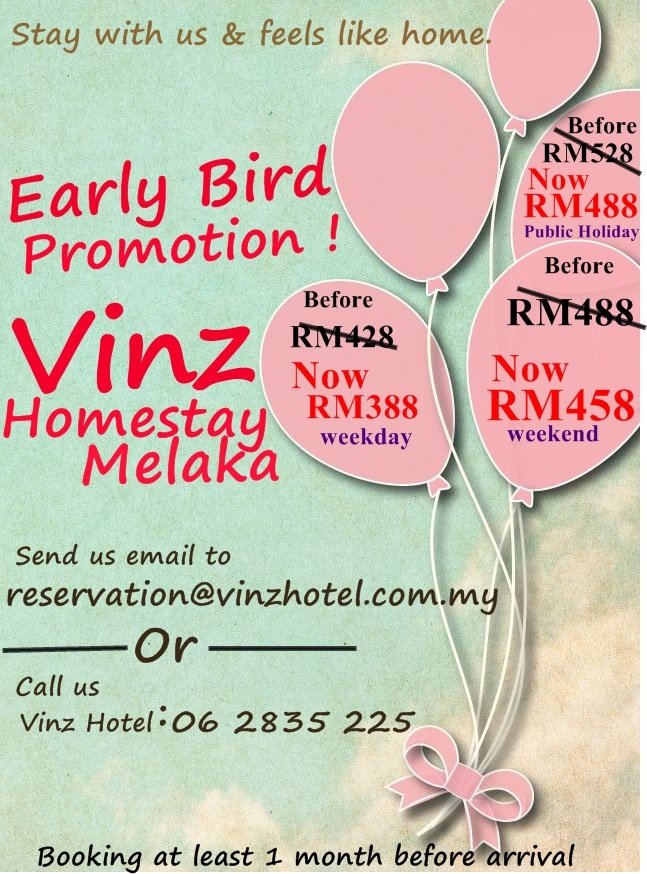 Proudly Present VINZ HOMESTAY
Date: 28.10.2015 9:32:52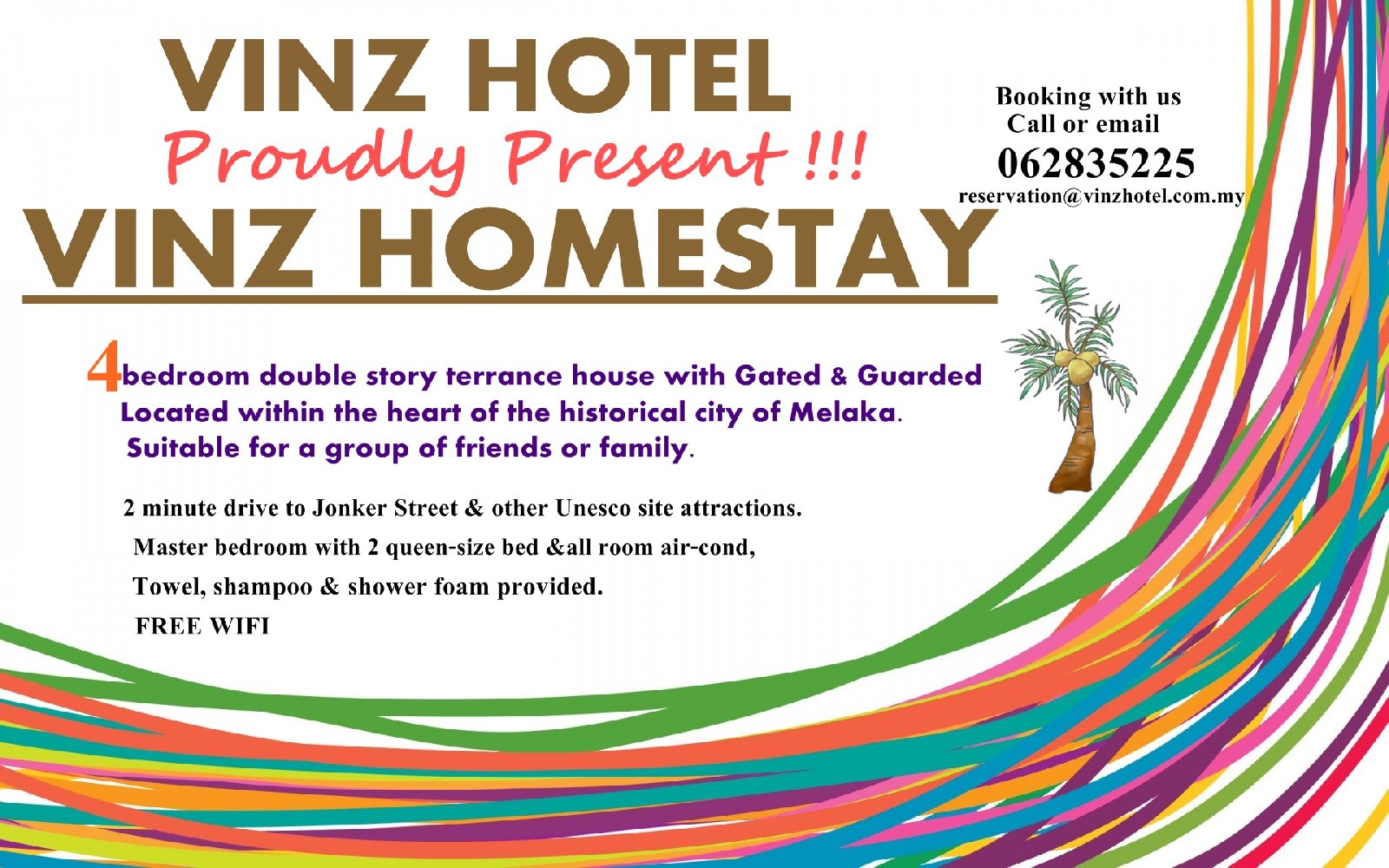 Appreciate your loves with sincere surprise .
Date: 21.10.2014 15:12:56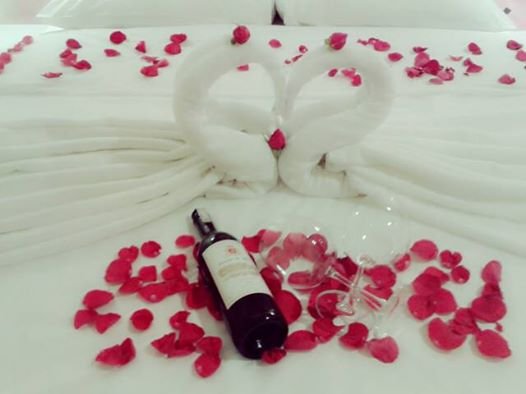 Appreciate your loves with sincere surprise .
We help to bring the happiest moment to our value customer.
With sincere celebration you can bring smile to your loves.
Decoraration For Someone You Love.
Date: 29.04.2014 17:26:06
Do it For Love .
" Being deeply loved by someone gives you strength while loving someone deeply gives you courages "
-Lao Tzu -
Decoration for the one you loves..??? Yes Vinz Hotel can help you , because we are love supporter.
Room will be decorate with flower petals and more . Charges may apply.
Good News
Date: 29.04.2014 16:20:31
Reveal The Sceret Code

.
On 29th April 2014, Vinz Boutique Hotel had been found given a discount for discount lover especially to Facebook Member only. It been revealed by insider source that Vinz Boutique Hotel will activate Facbook member discount since 29th April 2014. Insider can be trust and name cant be reveal. Discount RM 10 will be given straight away to Facebook Member . Secret code among member will be given. To reveal this seret code mystery please do inbox Vinz Boutique Hotel and make a reservation, you will get the sceret code number and mystery will be solve.
Approved by Mr Vincent .


Report By Ms. R